It is a dressing made from plants from the ocean known for absorbing excess wound exudate and forming a non-adherent gel that accelerates wound healing by promoting a moist wound healing environment, promotes debridement, and helps Prevent trauma to the wound bed and surrounding skin. Come and experience its magic with me!
Let's first understand the types of wounds:
In short, it can be divided into acute wounds and chronic wounds. Acute wounds refer to traumas such as cuts and contusions, and traumas are represented by surgical wounds, usually without complications. Chronic wounds contain not only local simple trauma factors but also have important and complex reasons for the stagnation of the wound healing process, such as large-area skin defects, many necrotic tissues, and wound infection.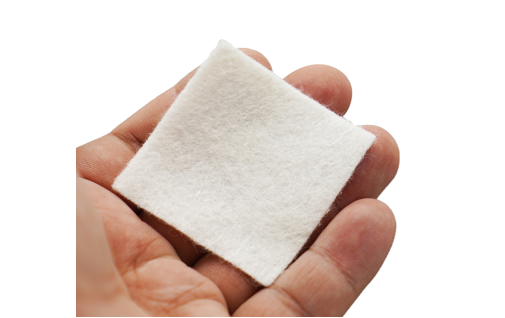 Wet Healing Philosophy:
The principle of wet healing is to use the wound sealing or semi-sealing properties to keep the wound moist, creating a moist, slightly acidic, hypoxic, or anaerobic wound healing environment, retain the active substances in the exudate to promote autolytic debridement and epithelization, and at the same time Protect exposed nerve endings. It can help wounds heal faster.
The magic alginate dressing:
Alginic acid is a polysaccharide composed of mannuronic acid and galacturonic acid residues . Alginic acid's sodium and calcium salts are prepared by alkaline extraction of seaweed cell walls. The addition of calcium chloride precipitated the resulting sodium alginate colloidal solution. The residue was redissolved using sodium carbonate to produce alginate with a mixture of sodium and calcium counter ions. Alginate (calcium) dressings are derived from natural seaweeds and are prepared by separation, spinning, and non-woven processes. They are safe and non-toxic to the human body. Generally covering the surface of sores, wounds, or other injuries, the mechanism of action of alginate dressings: ion exchange occurs between the sauce and the wound exudate to form a network gel, absorb and maintain the exudate, provide an ideal moist environment for wound healing, and promote granulation Formation of tissue and epithelium. At the same time, it also has a strip of alginate dressing that eliminates dead space, controls wound exudation, prevents bacterial overgrowth, ensures proper fluid balance, is cost-effective, and is easy to handle for patients and medical staff.
* Mechanism and advantages of alginate dressings produced by
L
ongterm Medical:
When in contact with the exudate of the wound, it will form a gel, which can effectively lock the liquid and absorb the liquid to avoid immersion and infection. Rapid, significant, and vertical absorption of exudate 20 times its weight locks the fluid and microorganisms and reduces the risk of skin maceration and wound infection. It can also make the wound heal faster. Among them, Na+/Ca2+ ion exchange and the concentration of coagulation factor Ca2+ can stop bleeding more quickly. It will form a gel state after contact with the wound exudate, and it will not stick to the wound and can avoid removing the injury. Secondary damage, its structure is dense, and there will be no foreign body reaction. It can reduce the number of dressing changes, reduce the burden of medical staff, shorten the course of treatment, and reduce costs (for example, when applied to anal fistula wounds, the duration of treatment is shortened by 3-4 days on average, saving nearly 3,000 yuan for patients).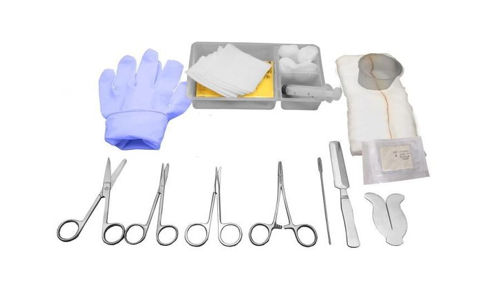 Are alginate dressings suitable for?

Alginate can be used in a variety of wound conditions. Ideal for wounds with a lot of exudates, for decomposing wounds that also produce exudate, alginate dressings provide a moist covering to prevent the damage from drying out and allow the wound to heal faster. Common wound conditions where alginate dressings can be used are pressure ulcers, diabetic foot ulcers, tooth decay wounds, venous leg ulcers, postoperative wounds,
Trauma, partial thickness burns. In most cases, alginate dressings will remain unchanged for 5-7 days unless exudation is reached. For infected wounds, the wound bed should be checked daily.
Use the
L
ongterm Medical alginate dressing :
In general, applying an alginate dressing is a simple process that follows best practices for wound care :
①Clean the wound surface and use saline (or wound cleanser) to clean the wound area.
② Pat the wound dry.
③ Put the alginate dressing on the wound.
Use Note:
If needed, place a secondary dressing on top of the alginate to hold it in place and absorb excess fluid. Check the dressing daily and, if infected, check the wound site daily. Change the bandage every 5-7 days or when exudate leaks from the edges or seeps into the secondary application. When removing alginate dressings, moisten with saline to avoid damage (wound/granulation tissue). If the dressing sticks to the wound, rinse with saline.
Longterm Medical is a leading company in the industry, with advanced and complete production equipment and inspection systems and a full set of scientific and sound management systems. At Longterm Medical, we transform this data by innovating and developing products that make life easier for people with caring needs.
For more information on Innomed® dressings, refer to the previous articles. If you have customized needs, you are welcome to contact us; we will serve you wholeheartedly.
At Longterm Medical, we transform this data by innovating and developing products that make life easier for those who need loving care.
Editor: kiki Jia
Date: July 27, 2022