The main mechanism of scar reduction of silicone gel scar dressing is that the high-purity medical silicone components inhibit the proliferation of fibroblasts and capillaries, so as to prevent the fading of scar color.

The product is made of polyurethane film (PU film) or polyurethane film foam coated with silicon gel and composite with isolation paper or membrane.

The packing form can refer to the scheme: 1 piece in 1 inner bag, 1 inner bag in 1 paper card, 10 paper cards in 1 middle box, 10 middle boxs in 1 carton.

If sterilization, use eo sterilization.

It is applicable to the auxiliary treatment and prevention of scar, such as caesarean section scar, surgical scar, thyroid scar, scalding scar, eyelid surgery scar, stretch marks…. And so on.

Store in a dry and well-ventilated clean room with no corrosive gas and relative humidity of less than 80%. Avoid storage in a place with high temperature and humidity, and beware of heavy pressure, direct sunlight, rain and snow.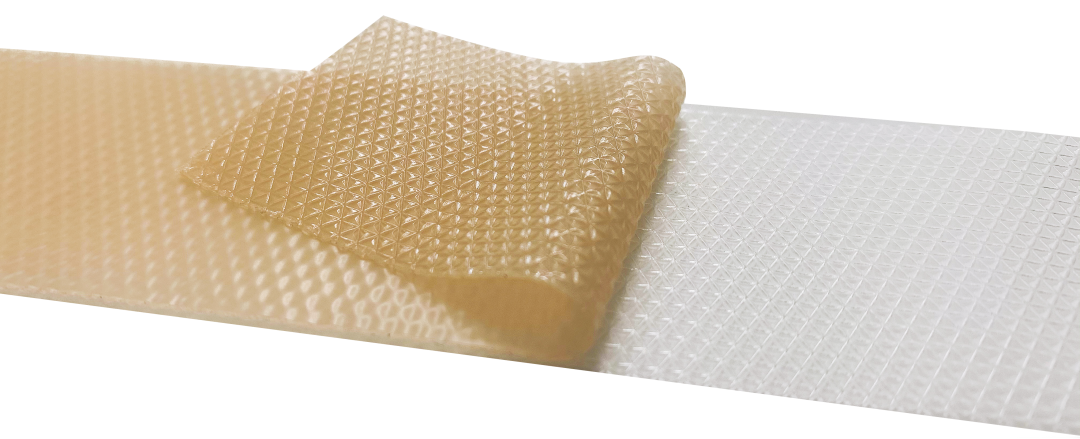 Silicone Scar Gel is a silicone dressing for medical use . It is suitable for surgery, burns, lacerations and various types of keloids and hypertrophic scars. Gel-type silicone is highly malleable and suitable for areas with skin irregularities or active children. When the gel is applied to the skin, it dries quickly and forms a breathable, transparent and waterproof layer to protect against chemical, physical and microbial intrusion. Silicone scar gel has scar-improving properties due to the hydration of the scar, and the hydration provides better collagen tissue during the healing phase. It smoothes, softens and smoothes scars, relieves itching and reduces scar-related discoloration.
type:
Silicone scar dressing : It dries quickly after applying to the affected area for easy makeup or dressing afterwards.
Silicone scar dressing flakiness : The use of silicone to treat closed cell hyperplasia (hypertrophic or keloid scars).
Clean the scarred area with mild soap or water and pat until dry.
Squeeze an appropriate amount of gel and pat gently on the scarred area.
Apply the gel to the scar in the same direction.
After making sure the silicone is dry, you can make up or dress as usual.
Advantage:
① Comfortable
② Reduce pain and trauma of epidermal peeling during dressing change
③ Protect the skin around the wound from contact with exudates
④ Does not adhere to wet surfaces
⑤ No residue left after removal