The sacrococcygeal region is easily affected by pressure and shearing force, and a suitable shape dressing should be used to cover the wound or site to prevent bedsores.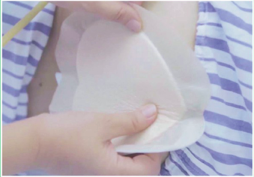 This dressing is often used in patients with pressure ulcers,
Where are pressure sores prone to form:
For people who use wheelchairs, bedsores usually occur on the skin of:
1. tailbone or buttocks.
2. Scapula and Spine
3. The back of the arm and leg leaning on the chair
For people who need bed rest, bedsores can occur in:
1. the back or side of the head
2. shoulder blade
3. buttocks, lower back, or tailbone
4. The skin behind the heels, ankles, and knees
It can effectively prevent pressure injuries and can be used in high-risk areas such as the sacrococcygeal, heel, and posterior occipital regions to reduce the incidence of pressure ulcers in surgical patients.
1 The foam dressing is soft and can be cut;
2 The sufficient thickness of the foam dressing can effectively disperse the pressure of the compressed part;
3. The 5-layer structure and the elasticity of the silicone gel can effectively reduce the shear force;
4 The smooth polyurethane backing effectively reduces friction and is breathable, waterproof, and bacteria resistant;
5. Ensure a suitable microenvironment at the application site, absorb the patient's intraoperative sweat, avoid skin moisture, maintain skin moisture, limit skin loss, and increase local tissue resistance;
6 to prevent the immersion of intraoperative irrigation fluid or blood.