Product Introduction of Ultra-thin Foam Hydrocolloid Dressing


Ultra-thin foam hydrocolloid dressing is based on ultra-thin hydrocolloid wound dressing, adding a foam layer.


Because the hydrocolloid sticks firmly and forms a gel (non-adhesion wound) when it meets the exudate, and the foam dressing can absorb a large amount of exudate, the innovation of the hydrocolloid foam dressing is combined with the foam dressing. Its characteristics are that it not only retains the protective healing properties of hydrocolloid dressings, but also makes up for the insufficient absorption of exudate, thus expanding the range of clinical application of advanced wound dressings.

The dressing in medical is a type of absorbent dressing and sterile dressing.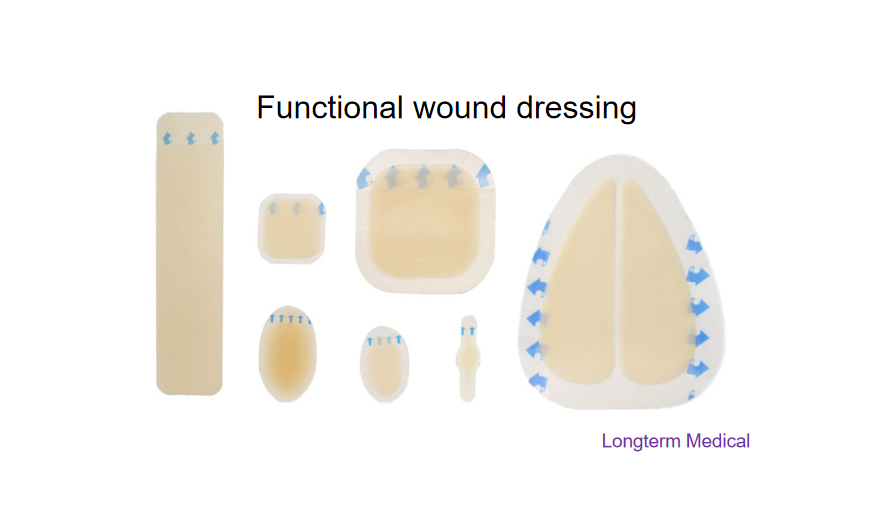 Hydrocolloid Dressings provide a slightly acidic, moist airtight environment for the wound, which is conducive to the rapid healing of the wound. Hospitals and professionals have been using wet wound healing principles for many years. It is suitable for superficial uninfected wounds.
Suitable for:
Apply the dressing to the cleaned wound. At the same time, hydrocolloid dressings are also used to treat acne on the face. The smaller size is for acne, not only to get rid of acne but also to avoid acne scars. They are also used to hold nasogastric tubes or CPAP masks on the patient's face. Hydrocolloid dressings are used for pressure ulcers (also called bedsores).
Provide your patients with hydrocolloids in a variety of shapes and sizes.
innomed ® hydrocolloid dressings are designed to help maintain a moist wound environment. The collection is available in a variety of shapes and sizes. All dressings are waterproof and will stay in place during the shower.
innomed ® hydrocolloid dressing ultra-thin
is comfortable, and its translucent design can better observe the healing of the wound, making it more convenient and comfortable to use.
The innomed ® hydrocolloid dressing  bordered
has a border around it, which is not easy to curl during use and is suitable for use in joint folds.
innomed ® hydrocolloid dressing nasal cannula fixation
is widely used in surgical operations to reduce skin damage and reduce the workload of medical staff.
innomed ® hydrocolloid derssing bordered sacral
are designed for the sacrum primarily for patients with pressure ulcers.